Sometimes you decide to squeeze something in to your already-packed life and in hindsight it wasn't worth it. Other times, you're glad you made the effort.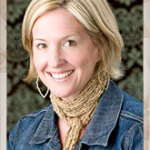 Last night, or rather early this morning (2am), joining a live feed to listen to Dr. Brene Brown was definitely worth it.  Dr. Brown was speaking at the annual International Coach Federation conference in London about how having the courage to be vulnerable can transform  the way we live, love and lead.
Here's her Ted Talk.
Here are my tweets to give you a flavor of her research and writing:
Vulnerability researcher gets "Daring Greatly" from Teddy R quote http://bit.ly/T2dZOZ
No such thing as creative people and not creative people, only those who use their creativity and those who don't.
In you, vulnerability looks like courage. In me, it feels like weakness. How do we jump that disconnect?
Vulnerability is not weakness. It's our most accurate measure of courage.
If you are not aware about how you do vulnerability, it will do you.
Feedback is a function of respect.
#1 complaint HR hears is "no feedback." Feedback done well makes the giver vulnerable too. Interesting catch-22.
Shame is the birthplace of perfectionism. We don't succeed bc of perfectionism, but in spite if it.
Cultivating "cool" puts a straight jacket on learning and connection.
Here's another I forgot to tweet:
"Vulnerability is the birthplace of innovation, creativity and change."
Gives me chills every time.
Want more? (I do.) Here's her latest book