Everyday we make numerous decisions, each one either moving us towards or away from what we really want.   This 3-month program utilizes the inherent power of expressing ourselves in writing, engaging in proactive self-discovery and creating a means of accountability.
EssentialEdge provides strategic planning that is a highly personal, empowering experience that brings you greater insight, balance and results.
"Incorporating the Essential Edge into my daily routine has been a life-changing and indispensable tool from a whole-life perspective. In both my corporate and personal life I am accomplishing what I have set out to accomplish in the time frame I wish to accomplish it."
– Sherry Hancock, Instructional Designer for Systems, Sheetz, Inc.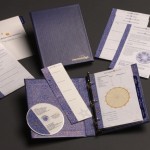 To Order Click Here,  for More Information Click Here.
 Mention "blog" as the promotional code to receive a $5 discount!